Israel

Market Access Plan 2015-2017
| Population | Total Area | Currency |
| --- | --- | --- |
| 8.2 million | 21,640 km² | New Israel Shekel |
---
Why Israel Matters
Israel is:
a priority emerging market according to the Global Markets Action Plan as it offers a full range of business possibilities, including exports, investment, science and technology, and innovation;
a highly-developed market economy and a recognized global industry leader in high-tech products, metal products, electronic and biomedical equipment, agricultural products, processed foods, chemicals, and transport equipment; and
a dynamic, globalized, knowledge-based economy, investing the second largest share of its GDP in research and development (3.9 percent in 2013) among the Organisation for Economic Co-operation Development (OECD) countries.
Israel is the largest global research and development (R&D) centre for many global corporations. It maintains robust and growing science and technology (S&T) relationships with many OECD members, as well as with China and India.
Israel is very open to Canada and Canadian business. The positive Canada-Israel bilateral relationship has significantly expanded over the last decade, with an increasing number of high-level visits, including a large multi-faceted delegation led by Prime Minister Stephen Harper in January 2014. All instruments to support and promote positive commercial relationships are in place, backed by the Canada-Israel Free Trade Agreement. Negotiations to expand and modernize this agreement, which were launched in January 2014, were recently concluded as announced by Prime Minister Harper on July 21, 2015.
Israel offers opportunities for Canadians to capitalize on Israel's S&T capacity, infrastructure and networks, both to develop innovation partnerships and to globalize Canadian technology in knowledge sectors, such as aerospace, defence and security, sustainable technologies, information and communications technology including cybersecurity, life sciences, energy, and advanced materials. It also offers opportunities for Canadian exports across the same sectors. It is the second largest venture capital community in the world, and can provide both funding and expertise to Canadian start-ups.
Canada and Israel share a close and special friendship enhanced in recent years through increased cooperation in several areas, including public security, defence, trade and investment, innovation, and the increased frequency of ministerial visits. There is potential for expanding the trade relationship and the desire to do so exists on both sides.
Domestic Economic Environment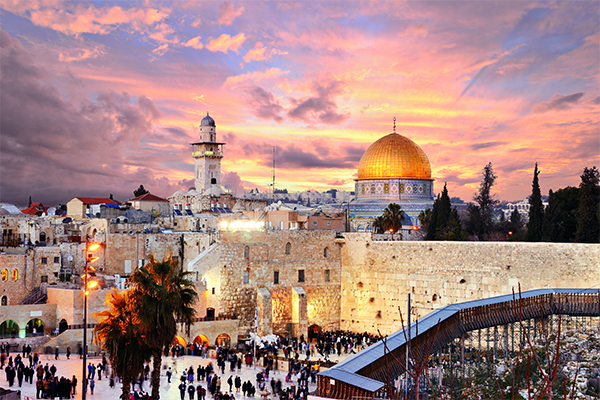 In 2013, the OECD undertook an economic survey of Israel that emphasized its robust output growth, historically low levels of unemployment, a highly competitive high-tech sector, and new developments in offshore gas fields.
Israel's economy is strongly knowledge-based. In 2013, it invested 3.9 percent of its GDP on research and development, the second highest figure in the OECD. Israel's economic growth is driven by this strong focus on innovation and research; according to the World Intellectual Property Organization, in 2013, there were 149 patent applications per million citizens in Israel (the comparable figure for Canada is 130). This strong focus on innovation and research is supported by world-class universities and research institutes, such as Hebrew University, the Weizmann Institute and the Technion. The United States, several European Union (EU) member states, China and India are all actively present in Israel, looking to tap into this innovation pipeline.
Exports account for around 40 percent of GDP, and this means that the economic performance of its largest trading partners – the United States and the EU – has a significant impact on the Israeli economy. Growth has been positive, and above the OECD average, since 2004. Even in 2008-09, growth merely slowed down. It is forecasted to reach 3.5 percent in 2015 and 3.3 percent in 2016. Israel will benefit from increasing exports to more emerging economies, including China and India. Following a better than expected fiscal performance in 2013, the Ministry of Finance abandoned a planned 1.5 percent hike in income tax rates in 2014. The budget deficit in 2014 is now forecast to be 3.6 percent of GDP.
The cost of living remains very high in Israel, especially as the GDP per capita remains below the OECD average, and this is an issue successive governments have had to address. Making progress on this front is expected to require maintaining prudent macroeconomic frameworks, stronger momentum in structural reforms, particularly in education, social and competition policy, and ensuring environmental externalities are more fully incorporated into government, household and business decisions.
Key Figures – Israel (2014)

| | |
| --- | --- |
| GDP | $336.1 billion |
| GDP per capita | $40,923 |
| GDP growth | 2.8% |
| Inflation | 0.5% |
| Unemployment | 6.0% |
| Canada's merchandise exports | $449.8 million |
| Canada's merchandise imports | $1,107.4 million |
| Canada's service exports (2013) | $238 million |
| Canada's service imports (2013) | $163 million |
| Foreign direct investment from Israel into Canada | Suppressed to meet the Confidentiality Requirements of the Statistics Act |
| Canadian direct investment in Israel | not available |
| Potential long-term export growth | not available |
Canadian Commercial Interests in Israel
Overview
Canada can profit from a much more substantive commercial success across the board by leveraging its strong bilateral relationship, high-level political attention and support, and Israel's status as a top priority market for Canada.
Collaboration in innovation and S&T is a primary focus, and there is considerable room for more collaboration. Israel is the largest R&D hub outside of the United States for many top multinational enterprises such as IBM, Intel, Microsoft and Apple. This represents tangible global value chain opportunities for Canada. According to the OECD, in 2012 (most recent year available), Israel invested 0.36 percent of GDP in venture capital, ranking first among OECD's countriesFootnote 1. This level of investment offers many opportunities across the technology development spectrum for Canadian organizations, for example, technology transfer, scientific collaboration and joint research and development.
Canada aims to increase exports to strengthen its trade numbers with Israel. Canada's trade deficit with Israel has been slowly improving but remains substantially large, at $657.6 million. In 2014, Canada's merchandise exports to Israel grew to $449.8 million. Canada's key exports to Israel included aircraft, paper/paperboard, electrical and electronic machinery and equipment, machinery and pharmaceutical products. Canada's main merchandise imports in 2014 were valued at $1.1 billion and included pharmaceutical products, electrical and electronic machinery and equipment, precious stones and metals, machinery, scientific and precision instruments, and plastics and chemical products. The figures for Israeli foreign direct investment in Canada are unavailable; however, Canada presents a great value proposition to several innovative Israeli companies.
Bilateral S&T-oriented academic and institutional partnerships, especially in the area of applied research, also hold promise. According to Citizenship and Immigration Canada, in 2013 there were 569 Israeli students studying in Canada on a study permit of six months or more. Canada and Israel also have an active bilateral industrial R&D agreement.

Key Elements for Exporters to Consider
Israeli businesses have shown strong interest in partnering and pursuing commercial opportunities with Canadian firms. However, the business environment is highly competitive and fast paced. In addition to the United States and EU countries, Chinese, Korean and Japanese businesses have accelerated their presence, recognizing that Israel is a hub for global competition in key sectors.
Israel offers a relatively open investment environment. For the most part, foreign investors enjoy equal treatment with nationals; however, foreign investment is restricted in some sectors such as defence, and requires government approval in other sectors such as banking and insurance.
The Israeli business environment can prove to be challenging for Canadian companies. Business processes can sometimes be opaque – Israel lands well below Canada on the World Bank's Ease of Doing Business rankings. Nonetheless it is a very modern, dynamic market, and its size makes it an attractive target for Canadian companies seeking to expand internationally.
Another challenge is Canada's relatively low international commercial profile. Israel's attention, like that of many other countries, is focused primarily on the United States, the EU and, increasingly, China and India.
Nevertheless, a series of regular, high-level bilateral consultations has contributed to deepening the bilateral relationship. To demonstrate the importance of the relationship, Prime Minister Harper travelled to Israel in January 2014 with his largest-ever delegation, including six government ministers as well as Canadian business leaders. During this historic visit, the Prime Minister witnessed the signing of a Canada-Israel Strategic Partnership Memorandum of Understanding, which reaffirms the close and special friendship that supports the bilateral relationship, and lays out a strategic direction for stronger future relations between the two countries. There are regular consultations on the bilateral relationship, economic relations, strategic security issues and defence issues.
Export Development Canada (EDC) offers all of its products and services (insurance, financing and bonding) in Israel. Israel is rated as investment grade by three international rating agencies.
Canada's National Research Council is also an important partner for Canadian companies that seek to tap into bilateral programs supporting innovation projects involving Israeli organisations.
Sector-specific opportunities and challenges
Aerospace

Israel is a world leader in and prime supplier of advanced and innovative aerospace and defence technologies. Since Israeli aerospace is regarded as a sub-sector in the defence sector, many of the local players are involved in both aerospace and defence activities.

The Israeli aerospace industry is primarily focused on commercial and business jet upgrades, overhaul and maintenance programs, manufacturing of airplane parts, avionic and radar systems, as well as a modest, yet innovative, space program.

Canada and Israel are complementary partners in innovation and as such there is significant scope for technology transfer, scientific collaboration and joint research and development in this sector through bilateral or multilateral programs. This would include scientific and commercial research exchanges between Canadian and Israeli private and public sector research organisations across several sub-sectors. Canadian firms have found success supplying Israeli aerospace firms with airframes, engines, simulation equipment, and radar technologies, amongst others.

Space cooperation is an area of renewed interest and priority for both countries as demonstrated by the signing of a renewed Canadian Space Agency – Israel Space Agency Memorandum of Understanding in September 2014 at the International Astronautical Congress (IAC) in Toronto that includes an annex of joint areas of interest and projects. The projects are currently being developed and should be announced at the IAC Jerusalem Conference in October 2015.

Areas of opportunities for Canadians include: UAV-related technology, micro-satellites, advanced materials, green aviation and robotics.
Sustainable Technologies

Israel, like most other advanced economies, seeks to combine economic growth with sustainable environmental practices. With a large population living in a small territory subject to severe environmental constraints, it must seek creative ways to deal with issues for which Canada can offer solutions.

Israel is located in an area where access to clean water is challenging. It nevertheless has developed a grouping of companies and technologies to successfully meet the needs of a fast growing population and economy; however, it is interested in Canadian technological expertise and innovative products. The Israeli government has also set a renewable energy target of 10 percent by 2020; some alternate sources include various solar products, wind, biomass, etc. This target offers ready opportunities for Canadian suppliers of technologies, products and services.

Areas of opportunities for Canadians include: energy storage, renewable energy, especially solar and water management, distribution, purification, etc.
Defence and Security

Israel's defence market, estimated to have reached a value of $15 billion in 2013 and $17 billion in 2014, is the third largest in the Middle East. With defence-related exports estimated at approximately $6.45 billion in 2013, Israel ranks in the top five global defence manufacturers. According to Israel's Ministry of Defence (IMOD), approximately 80 percent of Israeli defence sales are to overseas customers, including Canada. Furthermore, IMOD opened an office in Canada for the first time in December 2011, thus underlining the importance it gives to the relationship. Then, in 2014, it assigned a full-time military attaché to Ottawa.

In some cases, Canadian companies are at a disadvantage in the Israeli market due to restrictions on foreign competition. There is an IMOD requirement to purchase from American companies when using its annual $3.1 billion in U.S. Foreign Military Financing; in addition, there is a 15 percent price advantage enjoyed by Israeli companies versus their foreign competitors when bidding on Israeli domestic programs.

Nonetheless, significant market opportunities exist in the defence sector in areas outlined below. Several Canadian suppliers and military subcontractors involved in large procurement efforts work closely with Israeli firms, whether it is in technology co-development or by both being integrated in longer supply chains.

In brief, opportunities for Canadians include: flight simulators and training systems, avionics equipment, aircraft components, maintenance, repair and overhaul, UAV technologies and communication systems.
Information and Communications Technologies (ICT)

Israel's telecommunications market is highly competitive and technology driven. With more than 1000 ICT companies, a highly developed venture capital industry and R&D as a priority, Israel plays a leading role in the global ICT space. Israel is considered an innovation powerhouse and continues to attract top-tier institutional investors and venture capital funds. It has one of the highest rates of mobile users and household broadband users.

Canadian firms have found success in partnering with Israeli companies to leverage technologies developed in Israel for use in their product lines. ICT represents one of the most important sectors of trade between Israel and Canada. Canadian technological expertise is an excellent source of opportunities for Canadian companies that continue to offer innovative and sophisticated products and services to Israel.

Amongst the sub-sectors that fall under the ICT umbrella, wireless is an area where Israel's innovation capabilities are the strongest. It offers major partnering opportunities for Canadian firms, both with telecom operators as well as suppliers.

Cybersecuritywas identified as an area of focus by the Israeli government during Prime Minister Harper's visit to Israel in January 2014 and it also can be an excellent opportunity for Canadian suppliers. There is growing interest in partnering in this area, as demonstrated by the visit of the Canadian Electricity Association to Israel in March 2015.

Opportunities for Canadians include: telecom-related equipment, 3G cellular solutions, wireless broadband technologies, embedded software, mobile software, interactive television technologies, microelectronics, cybersecurity and wireless security solutions.
Life Sciences

The life sciences sector was identified as a "preferred" sector by the Government of Israel a decade ago and firmly maintains its status in 2015, according to the Israeli Life Sciences Strategy. This Strategy has resulted in increased cooperation between academia and industry, dedicated technology incubators, start-up ventures, industrial R&D and international cooperation. There are good opportunities for building new business leads and R&D partnerships for fostering existing business ties between Canadian and Israeli entities in this sector.

Israel has achieved worldwide recognition in the life science industry. Several Israeli "blockbuster" drugs are internationally acclaimed. The world's leading global players in the life sciences sector have core activities in Israel, including: GE, Philips, Cisco, IBM, Johnson & Johnson, Motorola, Siemens, and Lucent.

In 2014, life sciences projects continued to take the lead in approved projects in Israeli technological incubators, with 60 percent of projects, 20 percent of which are in biotech. There is scope for combining Canadian and Israeli talents and Canadian companies can form strategic partnerships at both the pre- and post-commercialization stages.

Pharmaceuticals are the third largest sub sector with 85 companies. Despite the relatively small number of companies, it is by far Israel's most established sector. It generates the largest revenue, represented by companies such as TEVA, Taro and others. TEVA also has a major presence as a drug manufacturer in Canada.

Areas of opportunities for Canadians include: medical devices, medical equipment and supplies, biotechnology, pharmaceutical and bio-therapeutics (related to neurological disorders, cancer, inflammatory diseases and autoimmune syndromes, and stem cell solutions).
Oil and Gas

The discovery of major offshore natural gas fields, located in Israeli waters in the Mediterranean, is driving the need for operators, technology and service providers, etc. These fields, the bulk of which were discovered in December of 2010, are the largest deep-water discoveries in the world in the last decade. They include the Leviathan basin (up to 16 trillion cubic feet of gas) and Tamar (up to an estimated nine trillion cubic feet). The gas started flowing from Tamar at the end of March 2013, with approximately 10 companies involved, including a local Israeli "anchor group" which partnered with foreign oil and gas exploration companies that were experienced in this relatively new and developing market.

A 2012 International Monetary Fund (IMF) report on Israel's economy estimated the value of Israel's newly found offshore gas resources to be about US$120 billion. The natural gas discoveries off the coast of Israel are forecasted to meet the country's needs for 20 years and will allow Israel to become a net exporter of natural gas. This provides an opportunity for Canadian suppliers to profit from the supply chain work, as well as to share best practices with Israel on issues such as regulatory and governance matters, which are currently key priorities for the Government of Israel.

There are several immediate opportunities in the offshore natural gas market for operators, suppliers and investors. Local Israeli players are sourcing foreign suppliers of machinery and services, and there is a need in the market for Canadian knowledge and experience. Canadian players in deep sea and onshore drilling of oil and gas have the opportunity to exhibit their know-how and enter into this developing industry because of their experience in what is a developed industry in Canada. Israeli licence holders are currently looking for financial investment in order to be able to continue to drill and explore and this is an additional opportunity for Canadian partners. While the regulatory environment is still in flux, it is critical that Canadian companies explore the market.

Opportunities exist across the spectrum, from equipment suppliers to operators to finance, with concentration in the offshore environment.
Ocean Technologies

Israel is located in an area where access to clean water is challenging. It has developed an array of companies and technologies to successfully meet the needs of a fast-growing population and economy in an area with a limited water supply, but is interested in Canadian expertise in this area. Opportunities exist in water production and management (desalination, purification, distribution) and effluent treatment and management and to a lesser extent in marine security and operations and search and rescue equipment and technologies.
Major Negotiations and Agreements
Canada-Israel Free Trade Agreement (CIFTA)

Entered into force in January 1997, the original CIFTA is known as a first-generation free trade agreement. On July 21, 2015, Prime Minister Harper announced the conclusion of negotiations to expand and modernize the CIFTA. Four chapters of the existing agreement have been modernized, and seven new chapters have been included. The modernized agreement will result in expanded market access for Canadian agricultural, fish and seafood exports. It will also deepen trade and investment linkages, and strengthen Canada's bilateral relationship with Israel.
Declaration of Intent on Aviation Security (January 2015)

This declaration formalizes Transport Canada's cooperation with Israel on aviation security issues of mutual concern. It provides the basis for an ongoing exchange of information with Israel on these issues.
Memorandum of Understanding (MOU) on Cooperation in the Field of Transportation (January 2015)

This MOU provides a valuable framework for sharing best practices and lessons learned between both countries, and will help to identify opportunities for Canadian and Israeli commercial interests in the sector.
Air Transportation Agreement (ATA)

Signed January 2015, the new Air Transport Agreement expands Canada's air transport relationship with Israel by providing substantial operating flexibility for airlines in both countries to offer greater service options for travellers and shippers. ATAs facilitate passenger and all-cargo traffic, with benefits for trade, investment, tourism and people-to-people ties.
Memorandum of Understanding regarding "an Enduring Diplomatic Partnership" – Foreign Ministry Cooperation (January 2015)

This MOU fosters cooperation through diplomatic staff exchanges, enhanced dialogue, and social media collaboration.
Memorandum of Understanding regarding Public Diplomacy Cooperation (January 2015)

This MOU seeks to oppose efforts to single out or isolate the State of Israel.
Declaration of Intent between Canada and the State of Israel on Enhancing Trade Promotion

Signed January 2015, it seeks to promote Canada-Israel trade, particularly for small and medium enterprises.
Canada-Israel Strategic Partnership Memorandum of Understanding

Signed January 2014, it is designed to further strengthen the bilateral relationship in several areas including commercial, energy, security, international aid, development, innovation, and to promote human rights globally and enhance existing arrangements.
Canadian Space Agency-Israel Space Agency Memorandum of Understanding

This MOU, concluded in 2005 and renewed in 2014, is designed to enhance co-operation between the two countries on matters related to space.
CIDA-MASHAV Memorandum of Understanding on International Development Cooperation (December 2012)

This MOU aims to strengthen cooperation in order to foster economic and social development in developing countries with a focus on poverty reduction that is consistent with the principles of sustainable development, the promotion of democracy and the protection of human rights. The MOU establishes a framework for cooperation activities that includes policy dialogue, enhanced institutional connections, and joint programming/project coordination.
Science & Technology Agreement

The Agreement on Bilateral Cooperation in Industrial Research and Development between the Government of Canada and the Government of Israel was concluded in 2006 and was renewed in 2011. The objective of the agreement is to strengthen bilateral cooperation in industrial R&D activities for peaceful purposes.
Canada-Israel Principal Memorandum of Understanding on Defence Cooperation (January 2011)

This MOU fosters cooperation in counter-terrorism, training, search and rescue, intelligence, command and control and the sharing of new technologies.
Canada-Israel Agreement Concerning Film and Videotape Production Relations (2006)

This agreement provides a framework for co-productions between the two countries.
Double Taxation Agreement (1975)

This agreement deals with the issue of double taxation and the prevention of fiscal evasion with respect to taxes on income and on capital.
Development Perspectives in Israel
Canada and Israel work together in areas where their development programs have mutual interests. A Memorandum of Understanding on International Development Cooperation was signed in 2012 between the then-Canadian International Development Agency and Israel's Agency for International Development Cooperation (MASHAV). In February 2015, MASHAV signed an MOU with the Mennonite Economic Development Associates of Canada to support a Canadian-funded agriculture project in Ukraine.
Selected Trade Initiatives – Seize the Opportunity!
Aerospace

Paris Air Show at Le Bourget, every two years, June 2017
International Astronautical Congress, Jerusalem, October 2015

Cleantech

WATEC 2015 - Water Technology Exhibition and Conference, Tel Aviv, every two years, October 2015
Globe Series International Conferences and Trade Fairs on Business and the Environment, every two years, Vancouver, March 2016

Defence and Security

Paris Air Show at Le Bourget, every two years, June 2017
5th Annual International Cybersecurity Conference, Tel Aviv, June 2016

Information Communications Technology

Mobile World Congress, Barcelona, February 2016

Life Sciences

MEDICA, Düsseldorf, November 2015
MEDinISRAEL, annual, Tel Aviv, March 2016

Oil & Gas

Universal Oil & Gas, Tel Aviv, annual, November 2015
Support Services
Canadian Trade Commissioner Service (TCS) in Israel: The TCS offers foreign market intelligence, introductions in key networks, cost- and risk-reduction advice, business problem troubleshooting and on-the-ground support.
Embassy of Canada in Israel: Canadian government offices abroad provide a variety of services, including consular services.
National Research Council (NRC): The NRC provides innovation and funding services customized to specific needs, to help Canadian companies grow their business through innovation and technology.
Business Development Bank of Canada (BDC): The BDC offers consulting services including assessments of exporting opportunities, assistance selecting the right markets to target and the development of a successful entry strategy, and financing.
Canadian Commercial Corporation (CCC): The CCC provides assistance with government-to-government contracting.
Export Development Canada (EDC): With representatives in Istanbul, Turkey, EDC services include market knowledge, credit insurance, bank guarantees, foreign buyer financing, political risk insurance, foreign investments and foreign affiliate support.
Department of National Defence: The Department of National Defence is represented in Israel by an attaché based in Tel Aviv.
Where not otherwise indicated, the information is provided by the Embassy of Canada to Israel. This document is not intended to provide specific advice and should not be relied on as such. It is intended as an overview only. No action or decision should be taken without detailed independent research and professional advice concerning the specific subject matter of such action or decision. While Foreign Affairs, Trade and Development Canada (DFATD) has made reasonable efforts to ensure that the information contained in this document is accurate, DFATD does not represent or warrant the accurateness, timeliness or completeness of the information contained herein. This document or any part of it may become obsolete at any time. It is the user's responsibility to verify any information contained herein before relying on such information. DFATD is not liable in any manner whatsoever for any loss or damage caused by or resulting from any inaccuracies, errors or omissions in the information contained in this document. This document is not intended to and does not constitute investment, legal or tax advice. For investment, legal or tax advice, please consult a qualified professional.
Date Modified: